DepEd pushes for a better learning environment for young PHs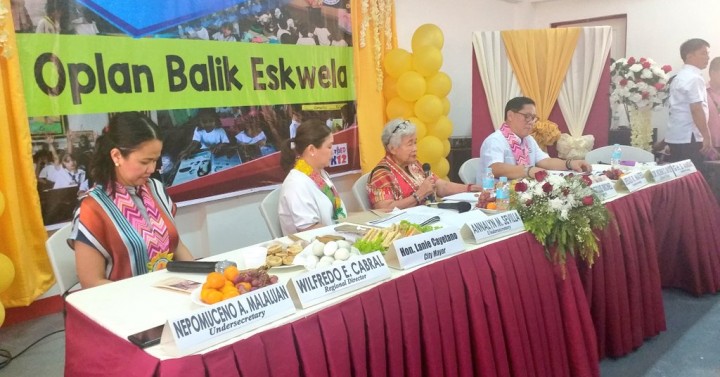 MANILA – Ministry of Education Secretary Leonor Briones on Monday urged all stakeholders to create a better learning environment for Filipino youth as she welcomed 27.2 million students back to school .
In his welcome message for the opening of the 2019-20 school year, Briones said the department faces more challenges as the country's population continues to grow.
"We are also increasing our efforts to provide quality basic education that is accessible, relevant and liberating. As we move from access to quality, we are also continuously reviewing our curriculum and expanding our learning resources," said she declared.
Besides developing learning resources, Briones said DepEd, through the National Academy of Educators of the Philippines, aims to empower teachers as they deliver quality basic education to young people.
"We are also continuously improving our facilities by improving their resistance to typhoons and earthquakes," she added.
Briones reported that the DepEd was able to provide "access to fairly priced products, safer streets and roads, and adequate water and electricity supplies" through the Oplan Balik Eskwela program.
"Our command centers and hotlines across the country are open to serve you and ensure a smooth opening of classes," she said.
Briones also urged learners to value education because "it took the whole community to prepare them for their learning journey."
"Parents, teachers, local government units, national government agencies, non-governmental organizations, private and public sector partners and other stakeholders, through Brigada Eskwela, they have all contributed their time, efforts and resources to provide you with a safe and motivating learning environment," she said.
Briones and other DepEd officials attended the flag-raising ceremony at Signal Village National High School (SVNHS) in Taguig City.
SVNHS, with 9,000 enrolled for the 2019-2020 school year, holds the Taguig City Government school construction project.
The building has seven floors, 21 fully air-conditioned classrooms, an elevator, a rooftop terrace, a Mac lab, and a Hope Center.
"I urge all who believe in the cause of education to work together and join us in meeting the growing development needs of our country and creating a better world for Filipino learners that we have all sworn to serve," added Briones. (NAP)