Northeast Tech Students and Staff Adapt to Pandemic Learning Environment | New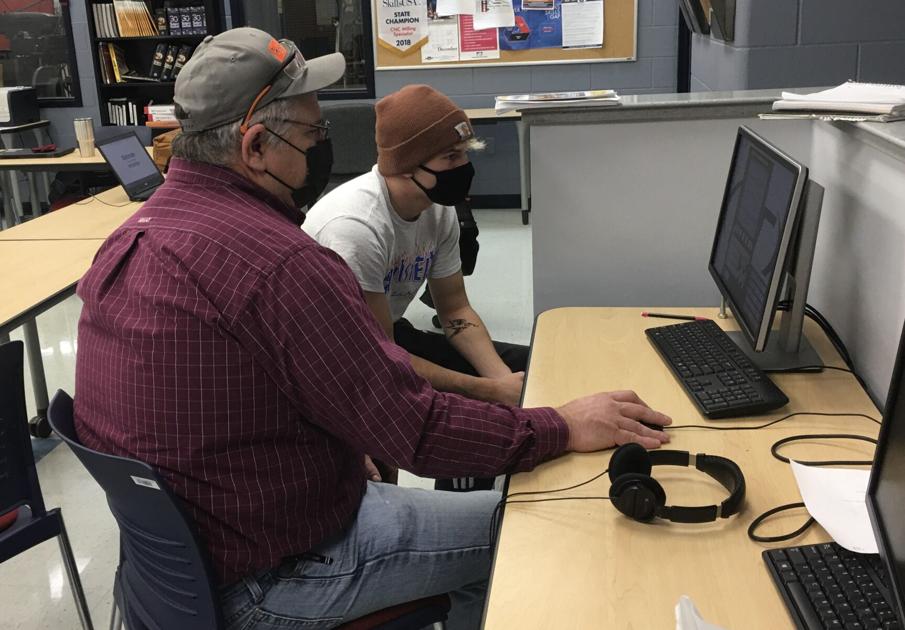 The instructors continue to teach. Students continue to learn. And the staff continue to oversee day-to-day operations.
It is the normal part of life on the Claremore campus of Northeast Tech; but a lot has changed at school during a pandemic, including a shared duty for everyone – keeping things clean and hygienic.
"Our maintenance and security staff, instructors and students learned from the start that this was all our responsibilities," said Liberty Shere, director of the Claremore campus at Northeast Tech.
In an interview this week, Shere discussed the changes at the Claremore campus, which offers high school and senior students – as well as adults – hands-on lessons for programs like healthcare careers and machining.
The school has moved to a block schedule that limits students' in-person attendance to two days per week. This has changed when students take a break from their three-hour class sessions on campus. There is a machine that takes the temperature of people when they arrive. And wearing masks is mandatory, something nobody really likes, but "it's just a habit now," Shere said.
Northeast Tech made the decision in May to use a block schedule. A group of students attend classes in person on Mondays and Tuesdays. Another group attends in-person classes on Thursdays and Fridays. All other days, students are in virtual learning, including Wednesdays when there is no teaching on campus.
"We had staff and students who had to be quarantined, but it was very minimal and did not affect operations," Shere said.
The aim of the school is to continue having classes, even if it has to be virtually all, in case quarantines become necessary. Shere said the bulk schedule limits class sizes to 10; and each class taking its 15 minute break at a different time, this prevents the students from mixing in the common space.
Even if the schools in the area are canceled, "we will try to make an effort to remain open for our adults," said Shere. "They are trying to finish and get work."
The small class sizes did not prevent students who had been accepted to Northeast Tech from attending, Shere said.
"By switching to the schedule (en bloc) we were able to serve the same amount, they're only here almost half the time," Shere said.
Northeast Technology District Superintendent Roger Crutchfield's early decision to have a mix of virtual learning and in-person learning was significant, Shere said. This ensured that students had the technology they needed to learn virtually, whether it was internet connections or computers. The first decision had another benefit: the instructors were able to develop online study programs.
"All of July our instructors were here developing their entire online program to be ready," said Shere. "It was a big pivot for them. Proud of the way they did it."
The school added two new education services coordinators over the summer to help teachers make the transition to online classes, Shere said.
Even with this planning, the school year required continuous adaptation. As with other educational formats, some students thrive and others struggle, Shere said. This has been the case with virtual learning; and after about six weeks, the school decided to open its Academic Resource Center (assuming there was no overcrowding) to students who might need help on their virtual learning days. .
"It gives them another way to do this virtual work," she said. "If they just need a little support, just need a quiet place because the house is crazy or whatever, we did that too.
"We have a variety of staff who will come in and help out there when needed. "
Another part of the adaptation is recruitment efforts. In a typical year, Northeast Tech would host its annual Sophomore Showcase, when hundreds of sophomores from area schools could tour the facilities, meet instructors, and attend in-session classes.
This is not happening right now, but the need for students next year has not changed. So the recruiting efforts are "school by school and see what they get us to do," Shere said. "There are some schools where our student advisers will not be able to walk into the school and speak to students in person and some schools which will still bring students to our campuses for tours."
Northeast Tech has used the video to recruit, including live events on Facebook where prospective students can see five to 10 minutes of a class. Shere said the school also uses direct mail.
Although the school year has not been ideal, Shere said everyone continues to adapt to try to make the most of the situation.
"I think our students, instructors and staff are doing a great job given the challenges of this school year," she said.