SHEFA Board of Directors Requires 2-Year Education at Saipan-Based Educational Institution | News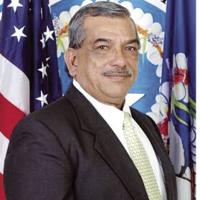 The Saipan Higher Education Financial Assistance Board passed Board Resolution No. 2021-002, which requires applicants to complete two years of post-secondary education at Saipan-based educational institutions such as the Northern Marianas College and the Northern Marianas Technical Institute.
SHEFA Board Chair Oscar M. Babauta and Members Raymond M. Muna and Kaelani Demapan voted to pass the resolution on Thursday, February 18, 2021.
This is the result of several ongoing discussions since the start of the Covid-19 pandemic, the council said.
The policy requires that new applicants seeking assistance from SHEFA "are limited during the first two years of post-secondary study to grants and other aid only for studies undertaken in the Commonwealth offered by accredited colleges or universities in the United States. in [particular,] Northern Marianas College and professional certification at Northern Marianas Technical Institute or other accredited business institutions, including online courses.
Board Resolution #2021-002 states, "The limited resources available and the urgent need to increase the local workforce necessitates action to conserve resources and focus on maximizing support for the widest possible student population and the most basic educational needs in support of the development of the on-island workforce.
Amid the unprecedented economic circumstances within the CNMI due to the Covid-19 pandemic, the SHEFA Board of Trustees believes that "scholarships should be spent in the local economy to support institutions of education, local businesses and the community, which in turn helps students and families on the island.
The board "has determined that the public interest and the efficient allocation of limited resources to achieve the greatest benefit are best served by adopting a policy requiring applicants for first-time SHEFA assistance to undertake their first two years of studies on Saipan, and for the continued suspension of Priority Fields of Study Scholarships and Merit Incentive Scholarships [for new and ongoing applicants]."