The educational institution will remain closed until July 15 – Pakistan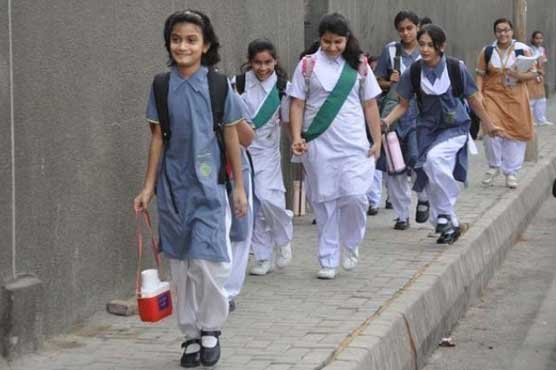 Last updated on May 07, 2020 4:10 p.m.
The Federal Minister of Education announced the decision after the SCC meeting.
ISLAMABAD (Dunya News) – Federal Education Minister Shafqat Mehmood has announced the extension of the closure of educational institutions until July 15. The decision was taken after the National Coordinating Committee meeting chaired by Prime Minister Imran Khan today (Thursday).
Earlier on Wednesday, the Punjab, Sindh and Balochistan opposed the idea of ​​reopening schools from June 1.
Khyber Pakhtunkhwa, however, supported the idea of ​​reopening schools from June 1.
Punjab Education Minister Murad Raas on Wednesday dismissed rumors that schools would open on June 1, saying the safety of children and teachers was their top priority.
Provincial Minister of School Education, Murad Raas, took to Twitter to dismiss fake news, attributed to his name, which indicated that the government had decided to open schools from June 1, regardless of or the cost.
The education minister said the lives of children and teachers were the top priority of the government, adding that a final decision would be announced by him.
He also urged the population not to follow the fake news about the opening of schools.
He wrote: "Let this be very CLEAR to all concerned. No decision has been made regarding the opening of schools on June 1, 2020. Discussions are ongoing. The lives of our children and our honorable teachers is priority number one. Everything else can wait. Unless you hear from me, rest is FAKE NEWS! "
---
All schools are asked to pay teachers' salaries: Saeed Ghani
---
Sindh Education Minister Saeed Ghani said on Wednesday that all schools are obligated not to fire teachers and pay their salaries.
Speaking at a press conference in Karachi on Wednesday, he said most businesses had closed due to the coronavirus outbreak, adding that the State Bank of Pakistan (SBP) should provide interest-free loans to institutions that cannot pay their salaries.
The provincial minister said that the SBP has announced a program whereby institutions that are unable to pay employee salaries can pay employee salaries by taking a loan from the central bank.
He said all schools are obligated to pay employees full wages and will not fire them.
Ghani demanded that those with electricity bills of less than Rs 4,000 be split into installments for the next 10 months, while gas and electricity bills for madrasas and mosques should be canceled.
The PPP leader has called on the federal government to drop the Rs 2,000 bill in residential areas.