With SquareBox from Square Panda, you can create the best home learning environment for your child.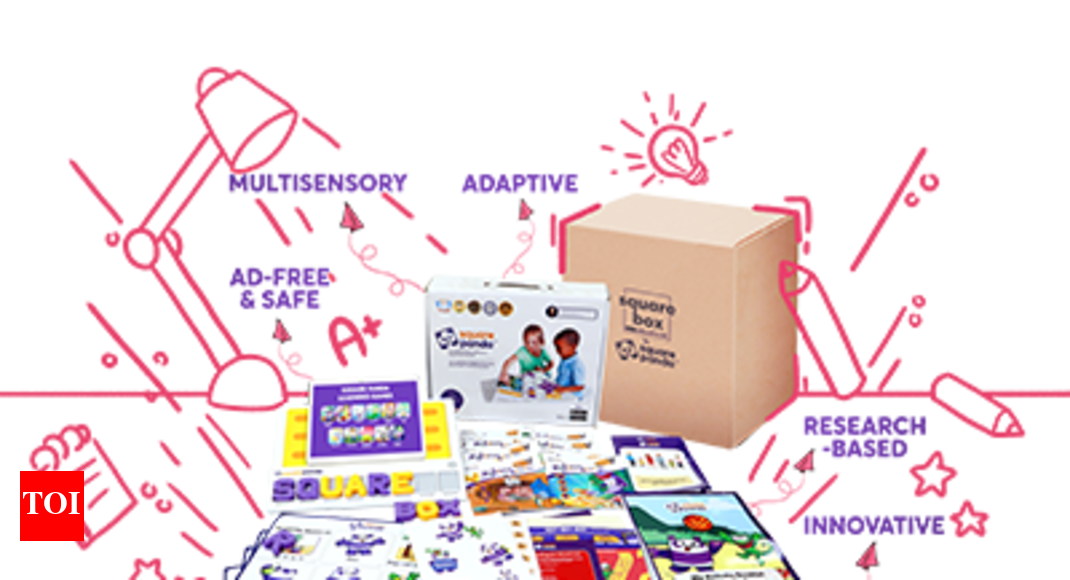 With more than 60% of the world's student population unable to receive their formal education due to the coronavirus pandemic, parents and educators have tried to find solutions to curb the learning loss. At a time like this, distance learning has become a viable solution to keep the learning process continuous. Older learners attend virtual classrooms and use digital tools to stay engaged and active. However, for young children in their formative years, the challenges are different.
Coronavirus pandemic and loss of learning for young children

For balanced development and to develop cognitive abilities, young learners need personalized attention, which makes them dependent on parents and educators. With academic institutions closed to curb the spread of the virus, it is important for parents to ensure that they provide their young children with enough learning opportunities outside the classroom to overcome the learning loss . The early years lay the foundation for lifelong learning and help develop motor skills, social skills, vocabulary development, pre-reading skills, counting, etc. An internationally renowned study also reveals that 85% of the neurological connection for language learning occurs before age. of 7, reaffirming why there should be no gaps in learning during this crucial step.
While most parents have done their best to meet the learning needs of their children, the pandemic has also been a difficult time for them. With multiple roles to juggle throughout the day, from cleaning and cooking, to work and time for the family, making home schooling part of their schedule can be a daunting task. But thanks to technology, personalized learning for young children is now as easy as it gets with American electronics technology company Square Panda.
Congratulations!
You have successfully voted
SquareBox: A holistic "home schooling" kit for kindergarten children

Square Panda has caught the attention of parents and educators around the world to facilitate children's learning through its various educational tools, kits, applications and platforms. After the immense success of its
SquareTales Reader App which was designed by a team of psychologists, educators, technologists and neuroscientists from the United States and India to help children develop fundamental learning skills through effective reading, it is back with another innovative product called
Square box. This is a unique 'home schooling' kit combining digital and physical learning methods, to create the best 'home schooling' experience for children. The kit includes a library of educational games that introduce children to early literacy skills through the Square Panda multisensory speech learning system. It also contains activity sheets, conversation booklets, flash cards and much more to help kids learn at home and develop various skills.
A range of tools and resources for effective learning


As a special English home schooling kit for preschools,
Square box was developed to prepare children to enter school. For this, it develops fundamental early learning skills such as letter recognition, reading words and phrases, basic oral skills, spelling, vocabulary, writing, comprehension, etc. It mixes digital and physical learning to create the best early learning experience and keeps the learning environment as realistic as possible. SquareBox activities are a mix of educational and social tasks, like tracking and even cleaning the bike. In fact, the kit takes the needs of parents into account as well, and most SquareBox lessons only last 45 minutes per day, which can be adjusted to fit the parent's schedule for maximum flexibility. Currently, SquareBox is available as a
12 month subscription program. Each month, a kit filled with educational materials will be delivered to the subscriber's door, making learning as convenient as possible.
In this regard, Ashish Jhalani, Managing Director, India, Square Panda, says:
"SquareBox is Square Panda's response to the learning loss caused by the closure of schools due to the pandemic. It is a learning tool, which teaches the foundational skills essential to prepare young children for opening. of school. Better yet, it combines a mixture of digital and physical learning, to ensure that children get the best educational experience. "
Ranjini Sircar, Head of Educational Research and Design, Square Panda, adds:
"In neuroscience, we know that every child's brain is different, with different needs, but it's often difficult to work in school. With home schooling, parents can focus on the individual needs of their own child. The variety of materials included in the SquareBox (eg, spreadsheets, flashcards, digital tools) can help parents and children choose what is best for them.


How it works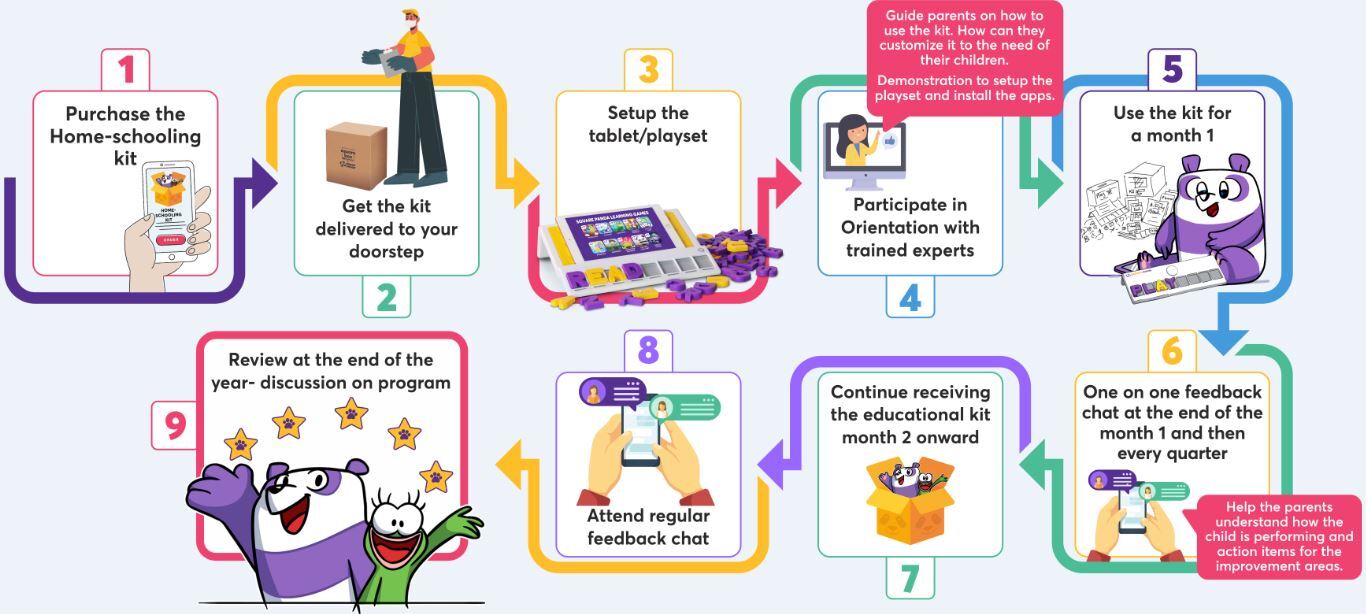 Why subscribe to SquareBox?
Seeing that early childhood is a phase where children are excessively distracted, SquareBox makes sure that every learning activity or study lesson it offers is fun so that children think they are playing. It also provides developmentally appropriate lessons based on the age of the child and is flexible for parent and child. As a platform with proven results among over 3000 schools and over 100,000 children, Square Panda enjoys the trust of parents and educators around the world. SquareBox is one of its most innovative platforms and all parents looking to provide a holistic learning environment for their children during the pandemic should subscribe to it.
It's high time to make learning fun for young learners with SquareBox.
Click here to learn more about the product.

Disclaimer: This article was produced on behalf of Square Panda by Times Internet Spotlight